Introduction:
In the ever-evolving world of smartphones, Oukitel has once again pushed the boundaries with their latest release, the WP22 rugged phone. This impressive device not only stands tall against extreme environments but also takes audio performance to new heights with its claim to fame as the world's loudest smartphone speaker. Let's delve into the features and capabilities of this rugged powerhouse that promises to deliver an unrivaled audio experience.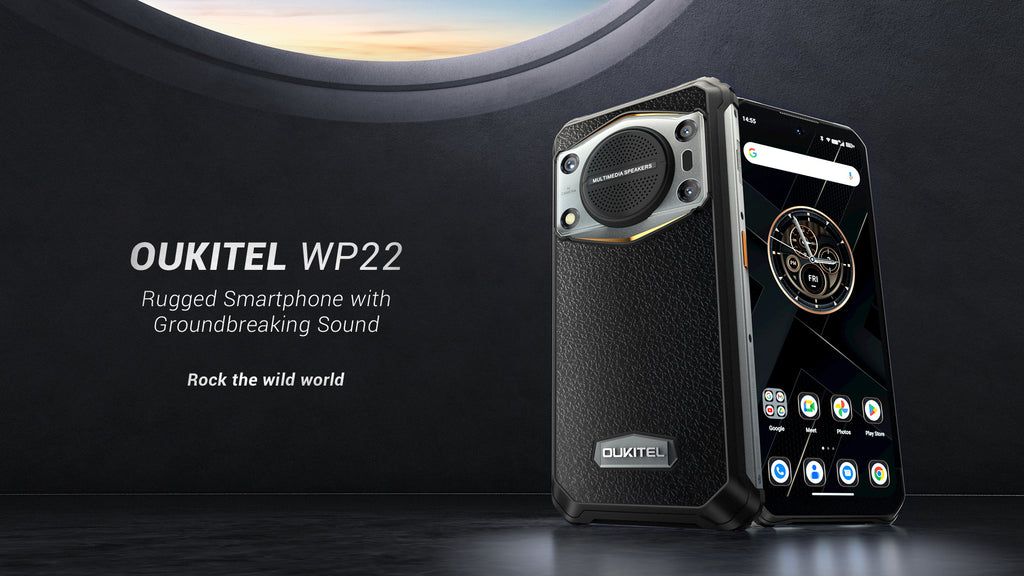 Withstand the Toughest Environments:
The WP22 is built to withstand the harshest conditions, making it the ideal companion for adventurers, outdoor enthusiasts, and professionals working in rugged environments. Its ruggedized design ensures protection against water, dust, shocks, and drops, allowing you to venture confidently into any situation without worrying about the safety of your device.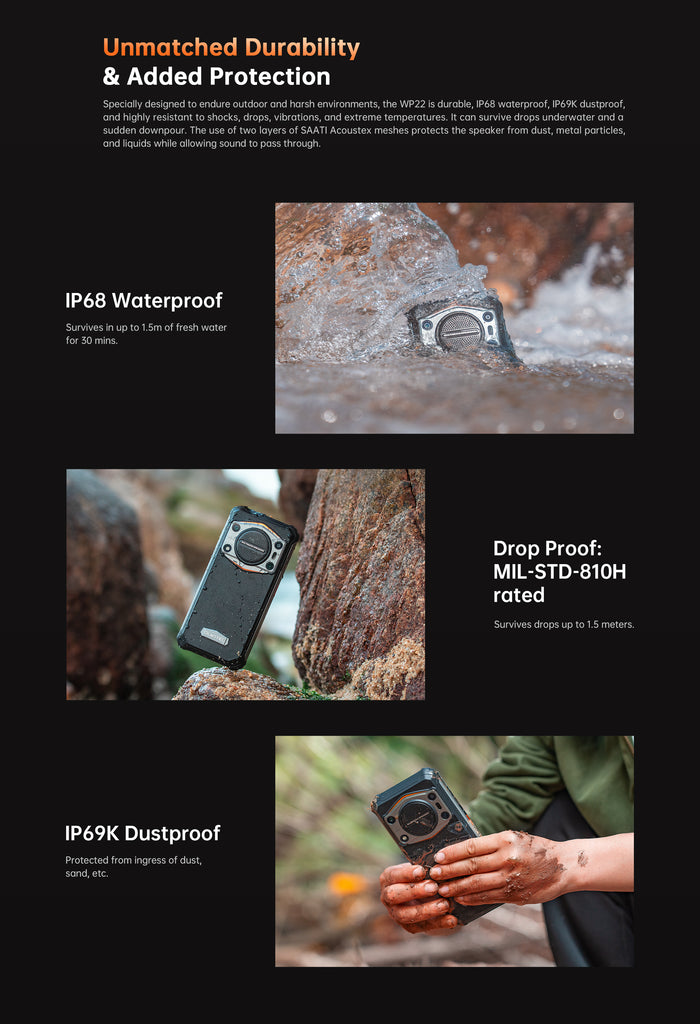 World's Loudest Smartphone Speaker:
One standout feature of the WP22 is its impressive audio prowess. Equipped with the world's loudest smartphone speaker, this rugged phone delivers a powerful and immersive audio experience like no other. Whether you're enjoying your favorite music, watching movies, or engaging in conference calls, the WP22 ensures crystal-clear sound with impressive volume, even in noisy environments.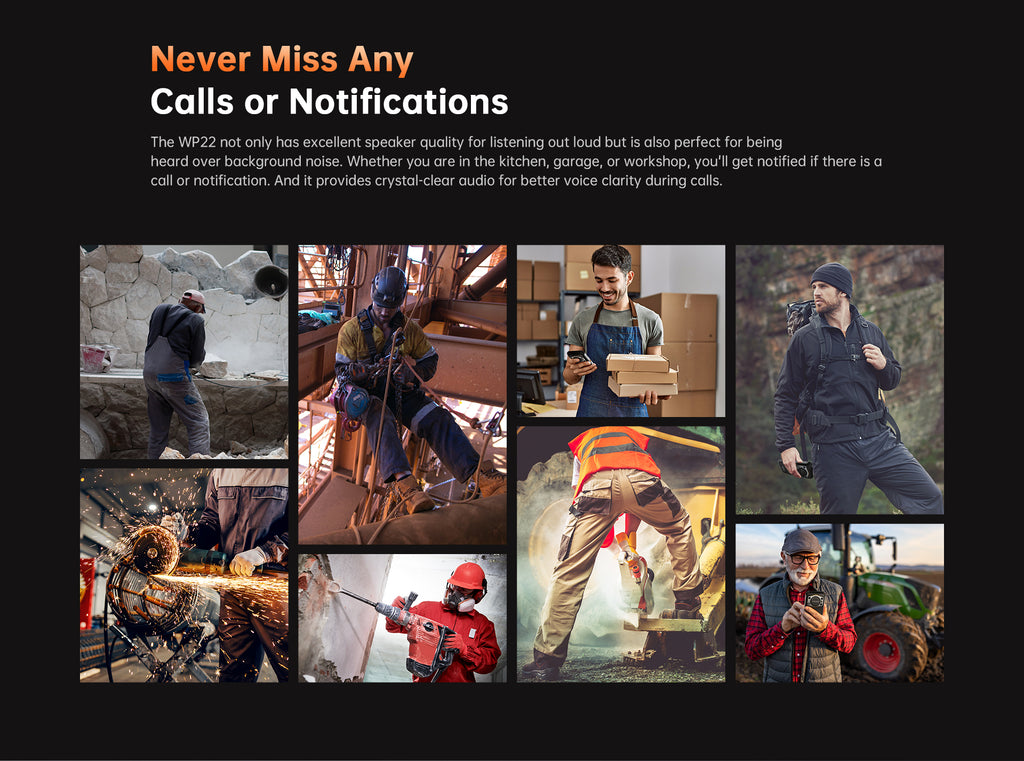 Durable Performance:
Beyond its exceptional audio capabilities, the WP22 offers a host of other features to enhance your overall smartphone experience. Powered by a

robust

processor and ample RAM, this rugged device delivers smooth and efficient performance, allowing you to multitask seamlessly and run demanding applications without any lag.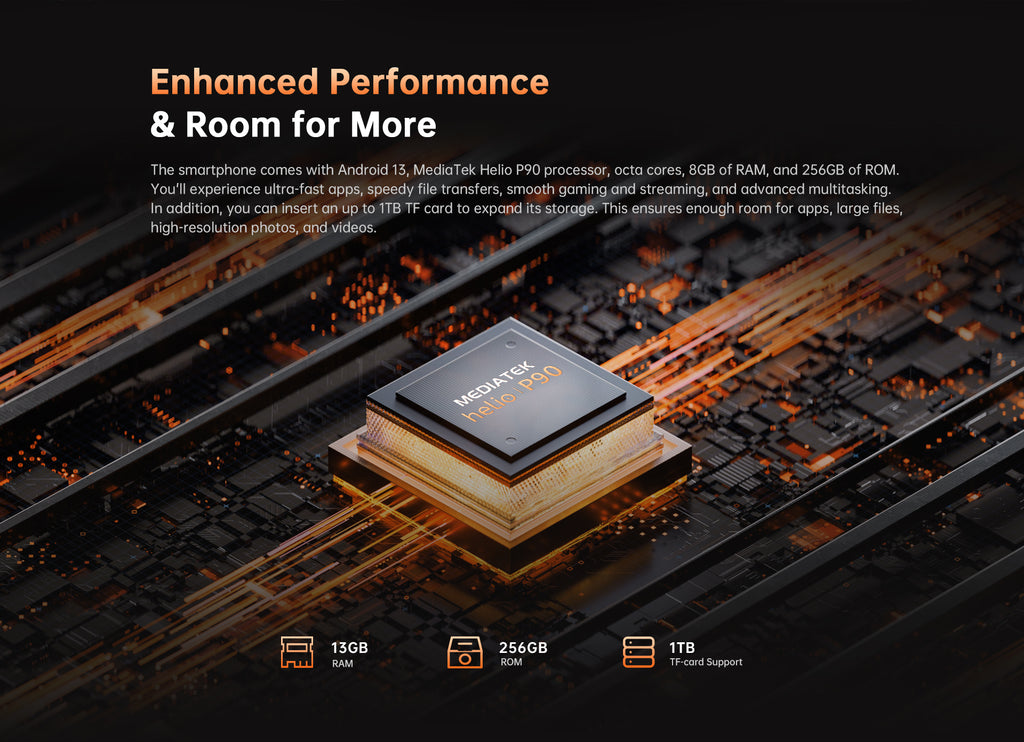 Capture Your Adventures:
The WP22 doesn't compromise on its camera capabilities either. Equipped with a high-resolution camera, you can capture stunning photos and videos of your adventures in remarkable detail. From breathtaking landscapes to action-packed moments, this rugged phone ensures that your memories are preserved with impressive clarity.
Long-lasting Battery:
To keep up with your demanding lifestyle, the WP22 features a long-lasting battery that provides ample power for extended usage. Whether you're exploring the outdoors or working

on-the-go

, you can rely on the WP22 to keep you connected and powered up throughout the day.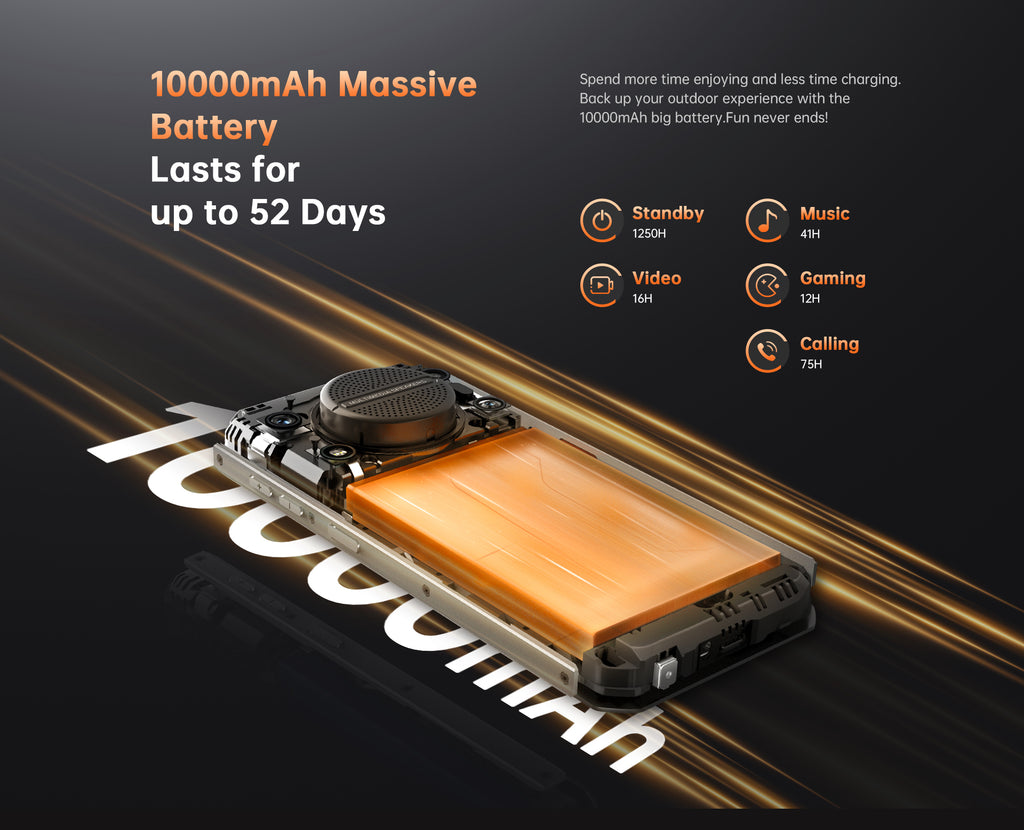 Conclusion:
In a world where durability and audio performance are key considerations, the Oukitel WP22 rugged phone stands out as a remarkable device that excels in both areas. With its robust construction, world's loudest smartphone speaker, and impressive array of features, the WP22 is a reliable companion for those who seek adventure and demand uncompromising audio quality. Step into a new realm of ruggedness and audio excellence with the Oukitel WP22.