COLORIZE youR LIFE
Android 11 | 6.39'' HD Screen | Full Glass Design
Huge Screen
Handy Grip
Let's Colorize Your Life
Malachite
Mint Green, may health, success, and con-
stancy of wealth along with you.
Obsidian
Space Black, polish the unshaped talent,
and light up the sky with your brilliant
ideas.
Amethyst
Galactic Purple, with groundedness and
tranquility, a brighter future is waiting.
6.39-inch HD+ punch-hole screen, all your
eyes on here.
Side-mounted Finger-
print Sensor
-Safe and easy to access you world
instantly, let's enjoy it.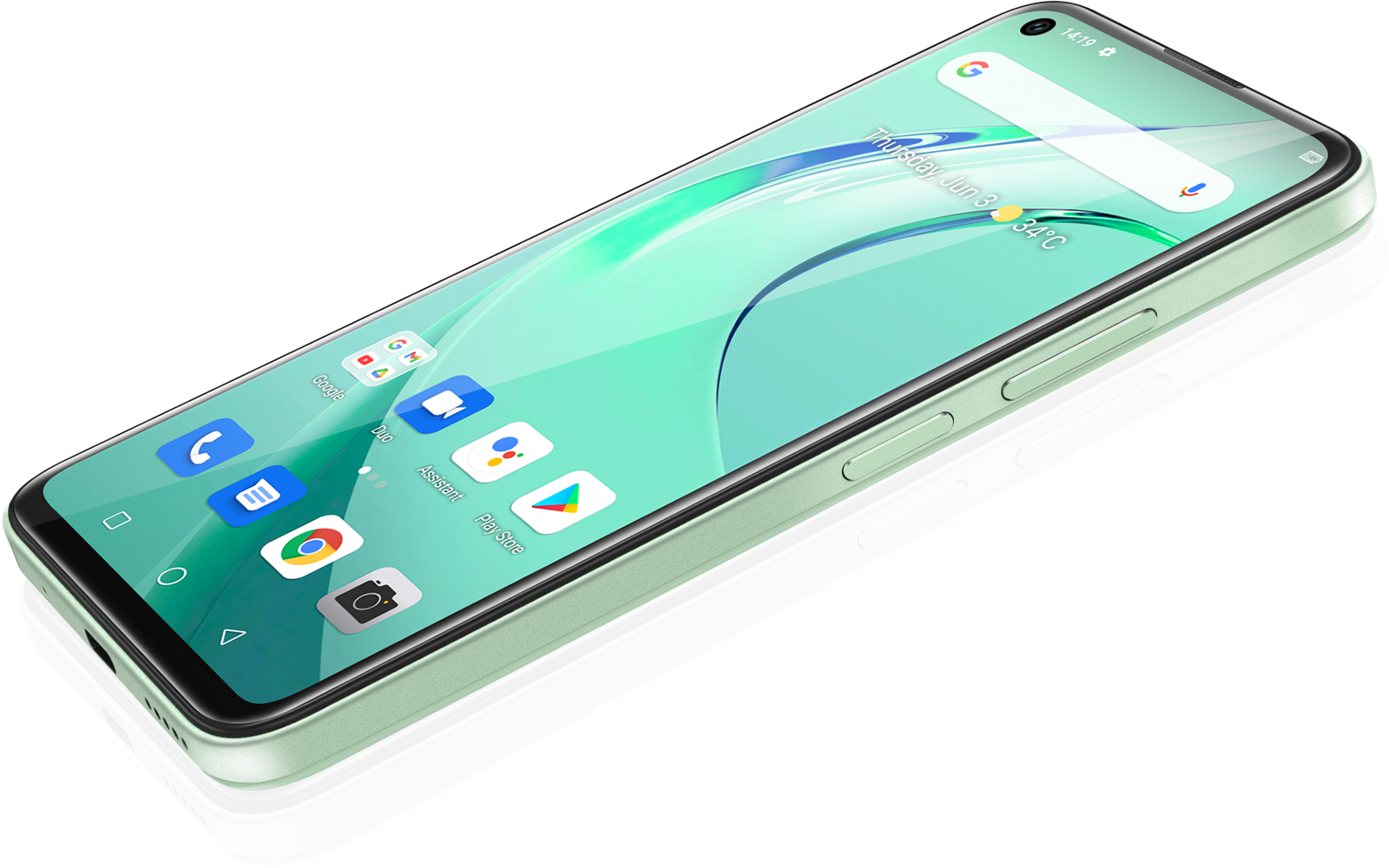 Glass Is Beautiful,
A Bigger Glass Is Wonderful.
Glass cover design -
The charms of reflection, the purity of
transparency.
Matte Paint,
Leave your fingerprint
on nowhere
8MP Front Camera
Or if you are in love with selfies
The Power It Gives You
With the ability to run fast, why not slow down and
take a break for your leisure.
Find you joy from the stunning system
Little things but matter
Experience