Oukitel, a prominent name in the technology industry, is thrilled to announce its participation in the highly anticipated BATTERY JAPAN Exhibition 2023. This prestigious event serves as a platform for leading brands to showcase their latest innovations and advancements in battery technology. With a commitment to pushing the boundaries of excellence, Oukitel is set to captivate attendees with its cutting-edge contributions to the field.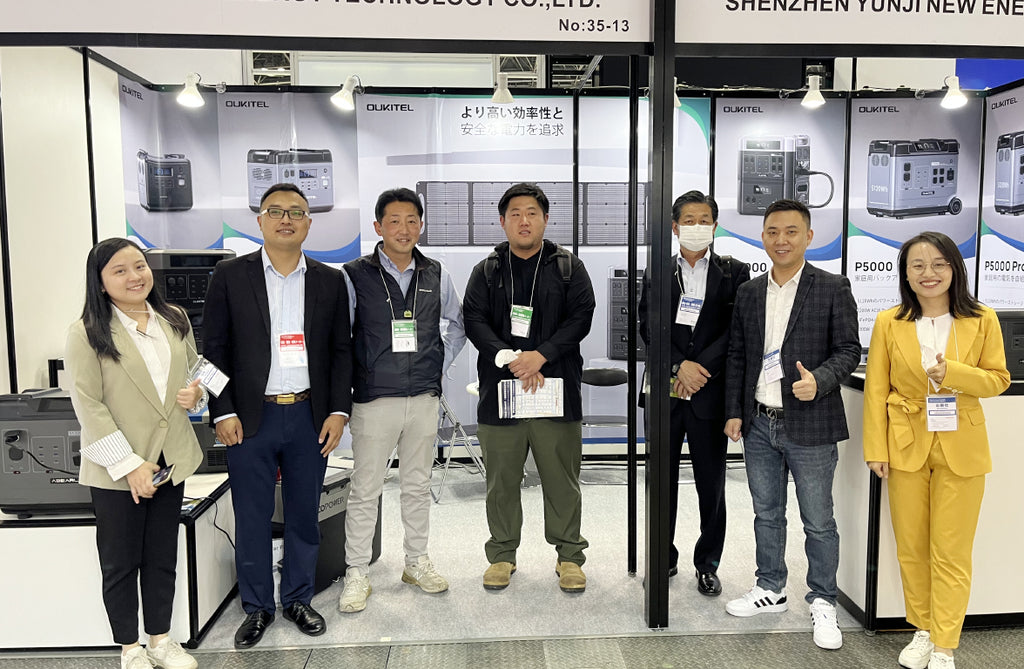 Leading the Way in Battery Innovations:
As an industry leader, Oukitel has been at the forefront of pioneering advancements in battery technology. The BATTERY JAPAN Exhibition 2023 presents an ideal opportunity for the brand to highlight its breakthroughs and demonstrate its commitment to delivering superior power solutions. From extended battery life to fast charging capabilities, Oukitel continues to revolutionize the way we experience and rely on our mobile devices.
Exploring the Oukitel Showcase:
Visitors to the Oukitel booth at the exhibition can expect a captivating journey through the brand's latest offerings and developments. From innovative battery designs to intelligent power management solutions, Oukitel will showcase its dedication to enhancing the user experience and addressing the evolving needs of consumers. Attendees will have the chance to interact with Oukitel representatives, experience live demonstrations, and gain valuable

insights

into the future of battery technology.
Collaboration and Industry Networking:
The BATTERY JAPAN Exhibition 2023 not only serves as a platform for showcasing technological advancements but also fosters collaboration and networking within the industry. Oukitel looks forward to engaging with industry professionals, forging new partnerships, and exchanging ideas with fellow pioneers in the battery technology field. By joining forces with like-minded individuals and organizations, Oukitel aims to further accelerate innovation and shape the future of power solutions.
Embracing a Sustainable Future:
Beyond showcasing its technological achievements, Oukitel remains committed to sustainability and environmental stewardship. The brand understands the importance of responsible battery usage and continuously works towards developing eco-friendly solutions. Through its participation in the BATTERY JAPAN Exhibition 2023, Oukitel aims to raise awareness about sustainable practices and contribute to a greener future.
As Oukitel prepares to make its mark at the esteemed BATTERY JAPAN Exhibition 2023, anticipation and excitement fill the air. This platform not only provides an opportunity for Oukitel to showcase its latest advancements in battery technology but also fosters collaboration, industry networking, and a shared vision for a sustainable future. Stay tuned to witness the unveiling of groundbreaking innovations as Oukitel continues to redefine the boundaries of power and performance in the tech industry.